So yesterday and today I've been tinkering with my blog and gave it a quick new look. The old style was from 2005 and I figured a 13 year old look might not up to our trained eyes yet. The new look still has some quirks like the cut off images on the right, but it is already way better than before. When I have time, I'll probably fix those.
Just for the sake of documenting my progress, let's check out some comparison screen shots.
kozen.de look yesterday: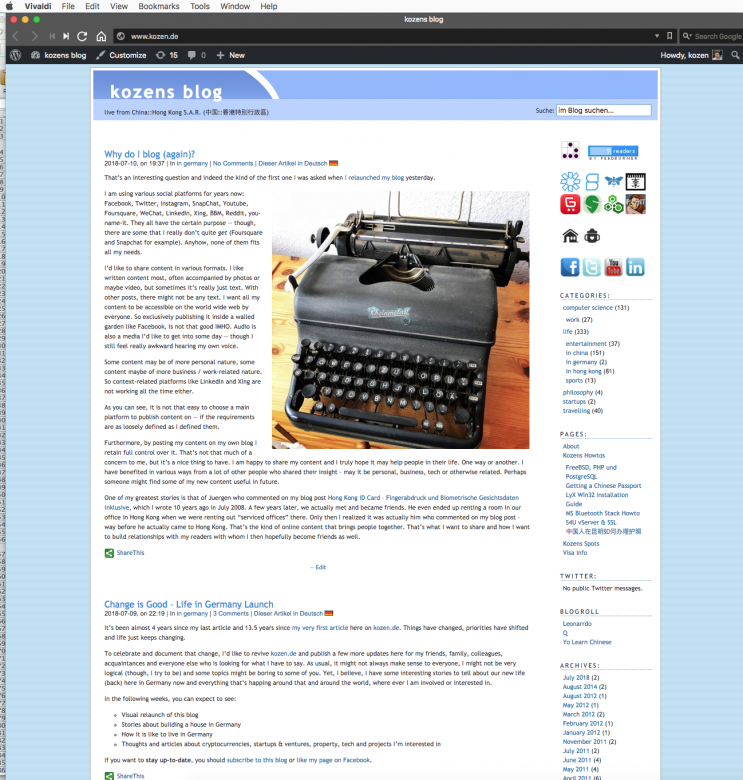 kozen.de look today: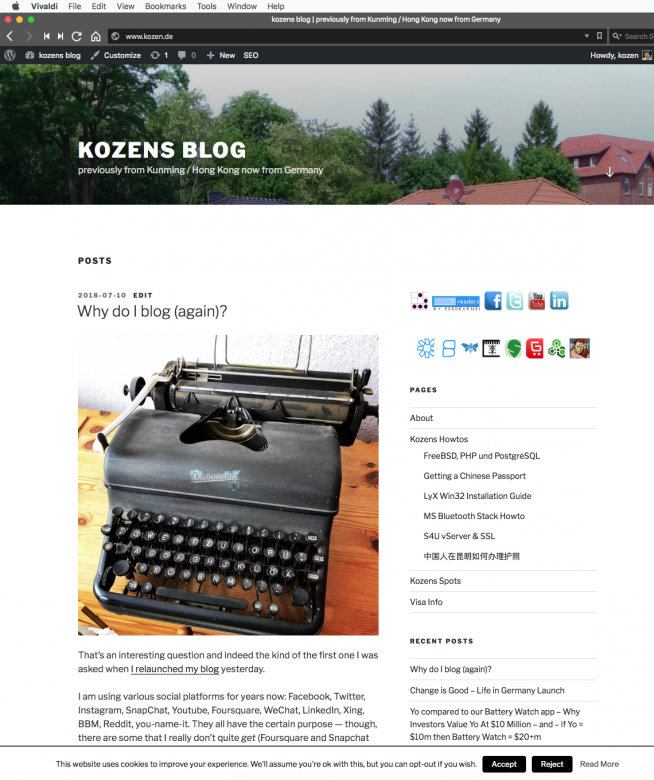 It's a bit easier on the eye now. What do you think?
Please follow and like us: